30 Day Bladder Fix Workout DVD - Natural Remedy for Urinary Incontinence
Trouble Controlling Your Overactive or Leaky Bladder?

Discover How to Stop Urinary Incontinence
Without Surgery or Pills
with Suzanne Andrews
All Natural

Pelvic Floor Exercises Solution As Seen on PBS TV






Up To 92% improvement in 30 Days
Non Invasive
Medically Proven Save and Effective
Easy Chair Exercises Effective for Women and Men

Save Money on Pads, Diapers, Pills and Avoid Scary Surgery

Guaranteed Results



If you suffer from urinary incontinence you know how horrible it can be...

The embarrassment, the fear of leaking, the frustration.
You search desperately for answers.
Any kind of solutions. But most of all you want the problem fixed.
If you're not too embarrassed, you talk to your doctor and get pills.
Then you find out bladder medications come with harmful side effects and they don't always work.
You may even contemplate surgery. It's not something you look forward to. And you've heard a lot about all the nasty complications. The infections. The lawsuits. The surgeries gone wrong.
You'll be happy to know about a brand new DVD that reveals the RIGHT exercises you should be doing for RAPID results from urinary incontinence.
This DVD is the work of Suzanne Andrews, a trusted rehab expert with a popular show on Public Television.
Suzanne suffered from incontinence after having a child. But performing exercises on live TV - with the risk of having an accident on camera - led her to look for a RELIABLE solution that didn't involve pills or risky surgery.
That's when she discovered the scientifically proven Pelvic Floor exercises on this DVD.
In this DVD, you'll learn the simple, effective exercise program you can do in the comfort of your own home to strengthen your pelvic floor muscles, eliminate urinary incontinence and stop overactive bladder.

If you don't want to suffer – and you don't want to be a slave to expensive padded briefs, embarrassing accidents and limited social outings – order this amazing DVD and start using the powerful exercises Suzanne teaches you right away.
You'll notice a difference within 30 Days and you'll be more in control of your life!
Order today to get first class FREE shipping
AS FEATURED IN PREVENTION MAGAZINE!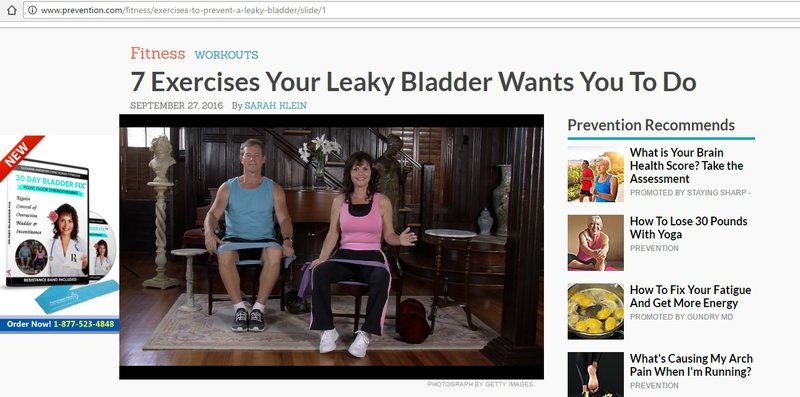 Medical Experts Agree 30 Day Bladder Fix Works!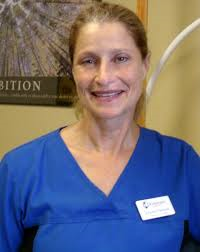 I'm an Occupational Therapist and had never heard of exercises besides Kegels that could stop prolapse and urinary incontinence. I was very skeptical if 30 Day Bladder Fix would work on my patients. I was pleasantly surprised that you can do the exercises sitting on a chair and lying in bed. Not only did 30 Day Bladder Fix work, both my women and men patients, even the ones who were really out of shape, got great results. After the nurses saw the results in the bladder report, many of them started doing the program too!
Deborah Newcum, Licensed Occupational Therapist

Customers Who Purchased This Item Also Bought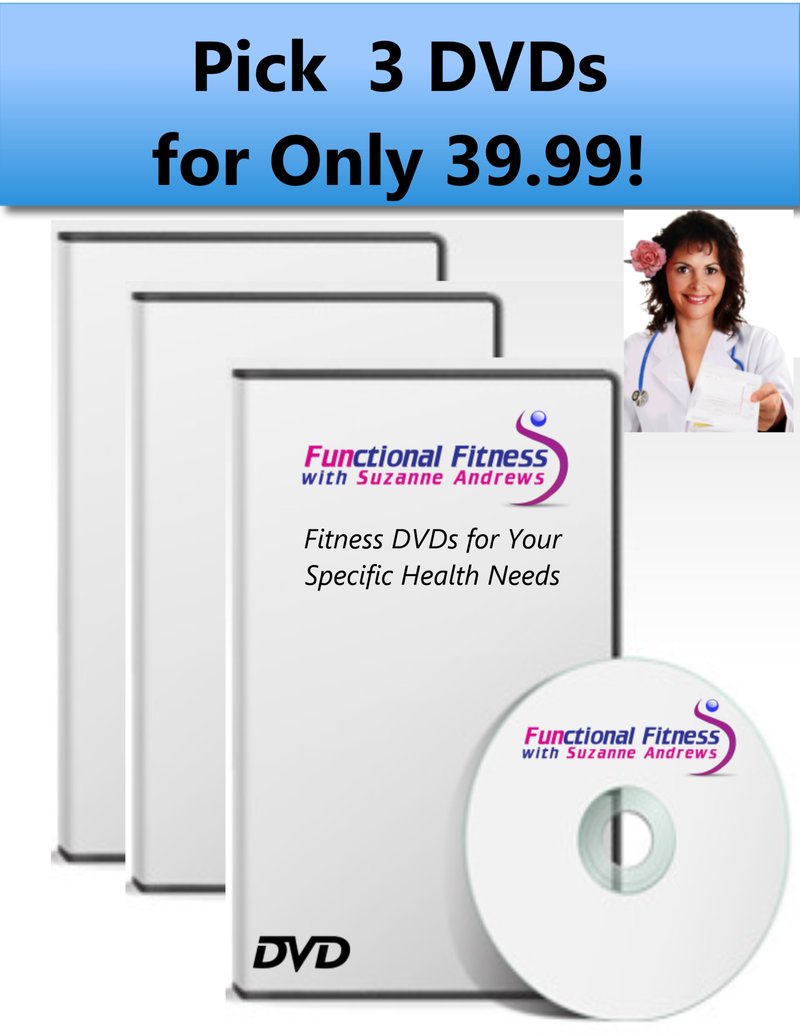 Click HERE to Select 3 DVDs
Shipping is only $7.99 for all three DVDs!
Prefer to Stream It Today Instead of Getting the DVD?


Questions?
Call 1-877-523-4848 (9AM-7PM Eastern Time, Mon-Sat.)
Multiple medical and university studies have shown the link between pelvic floor strengthening and their ability to alleviate urinary incontinence. A typical person who follows the plan exactly shown in 30 Day Bladder Fix DVD may expect a safe and healthy recovery of up to 92% improvement in 30 days and continued improvement for up to 12 weeks with some people regaining 100% results. The average person with favorable results saves $4008.00 in expenses incurred from pads, creams needed for skin irritations, laundry detergent, body soap, medical bills and water bills / per year. People also have a decreased risk of falling from hurrying to the bathroom.

Reviews