Beginners Yoga Workout for Stress Relief/Weight Loss 2 Disc DVD Set
Beginner Yoga Workout DVD for Stress Release and Weight Loss!
Can't Get Down on the Floor?
This Beginners Yoga Workout is Made for You!
See A Video Preview of Beginners Dynamic Yoga Workout
"Touting the many benefits of yoga, (increased energy, stress relief, weight loss, peace of mind) Suzanne Andrews walks beginning students through various yoga poses in this yoga for beginners workout DVD. Perched on a flat rock of a calm ocean, Andrews demonstrates standing and chair yoga poses so you never have to get on the ground if you choose to stay on your chair and do the chair exercises. A 10 minute guided weight loss yoga meditation and a 35 minute stress release and weight loss audio cd round out this nicely shot DVD."
Candace Smith, Booklist Magazine.
Questions?
Call
1-877-523-4848
and get a real live knowledgeable person to help you.
(7 AM - 7 PM Mon- Saturday).
People Who Purchased This Also Bought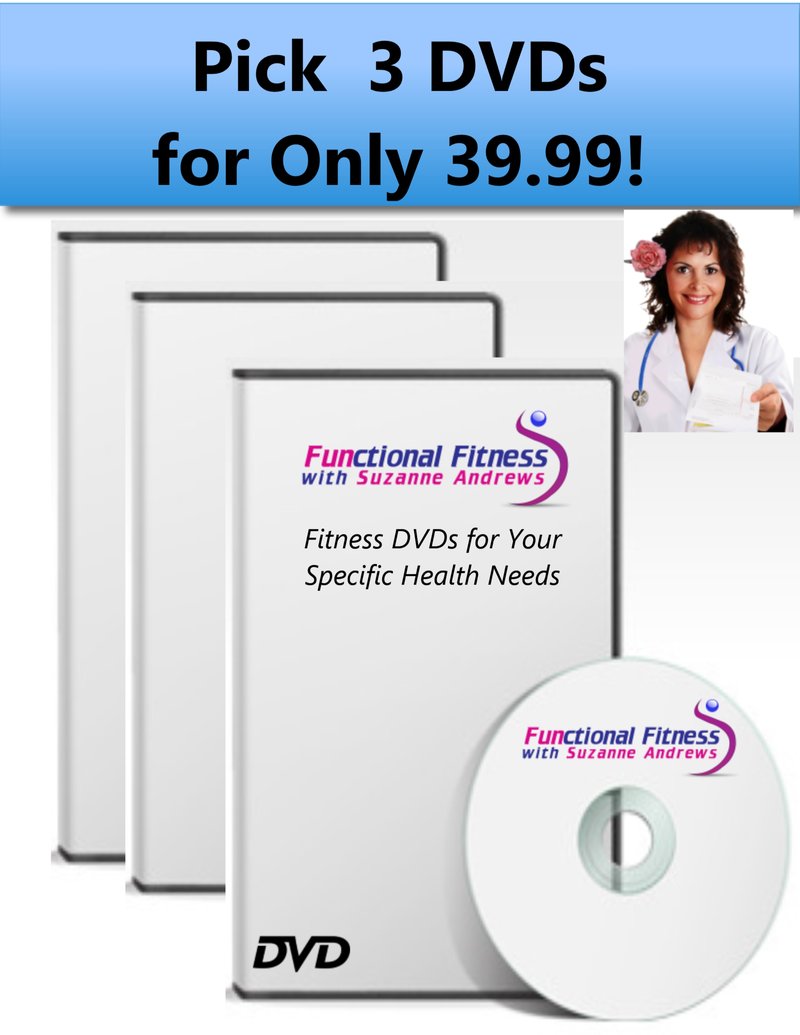 Shipping is only $4.99!

Reviews